Fardh al-Qanoon displayed at Connections Wargaming Conference
I'm excited to report that my Baghdad counterinsurgency simulation, Fardh al-Qanoon was displayed at the Connections Wargaming Conference held at the National Defense University last week. While I was not an attendee, others had the chance to see the latest version of the game thanks to Dr. Peter Perla. Below are two pictures of the game at the conference, provided by GrogNews and Matthew Kirschenbaum.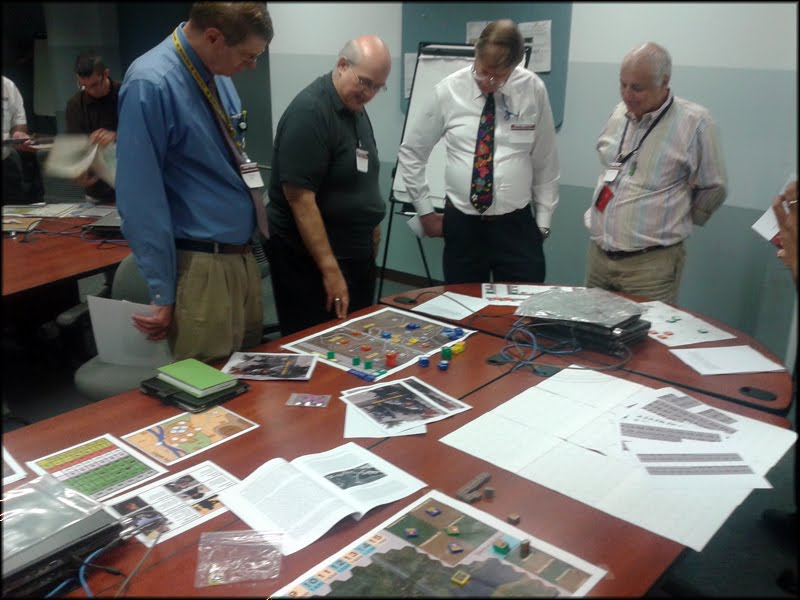 Dr. Rex Brynen of PAXSims wrote up a very thorough AAR on the entire conference here.